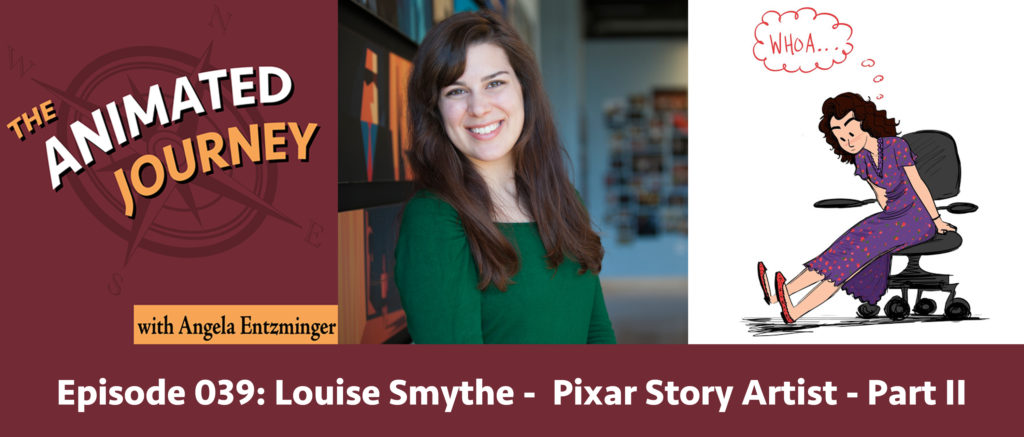 Annie-nominated Pixar Story Artist Louise Smythe returns to share her experience reviewing portfolios at CTNX 2016 as well as to talk movies and storytelling. It's a fun conclusion to our two part episode that you won't want to miss!
Louise Smythe's Websites
Website
http://louise-smythe.blogspot.com/
Instagram
@Miss.Louise.S
Animation Events & More!
WonderCon
http://www.comic-con.org/wca
Nickelodeon Artist Program
https://www.nickanimationstudio.com/artist-program
Illustration Academy
http://www.theillustrationacademy.com/
The Show
Website
www.theanimatedjourney.com
Tumblr
www.theanimatedjourney.tumblr.com
Facebook
www.facebook.com/theanimatedjourney
Twitter
@animjourney
Instagram
@animjourney
The Host
Website
www.sketchysoul.com
Facebook
www.facebook.com/sketchysoul
Tumblr
www.sketchysoul.tumblr.com
Twitter
@SketchySoul
Instagram
@SketchySoul
Podcast: Play in new window | Download
Subscribe: Apple Podcasts | Google Podcasts | Email | RSS